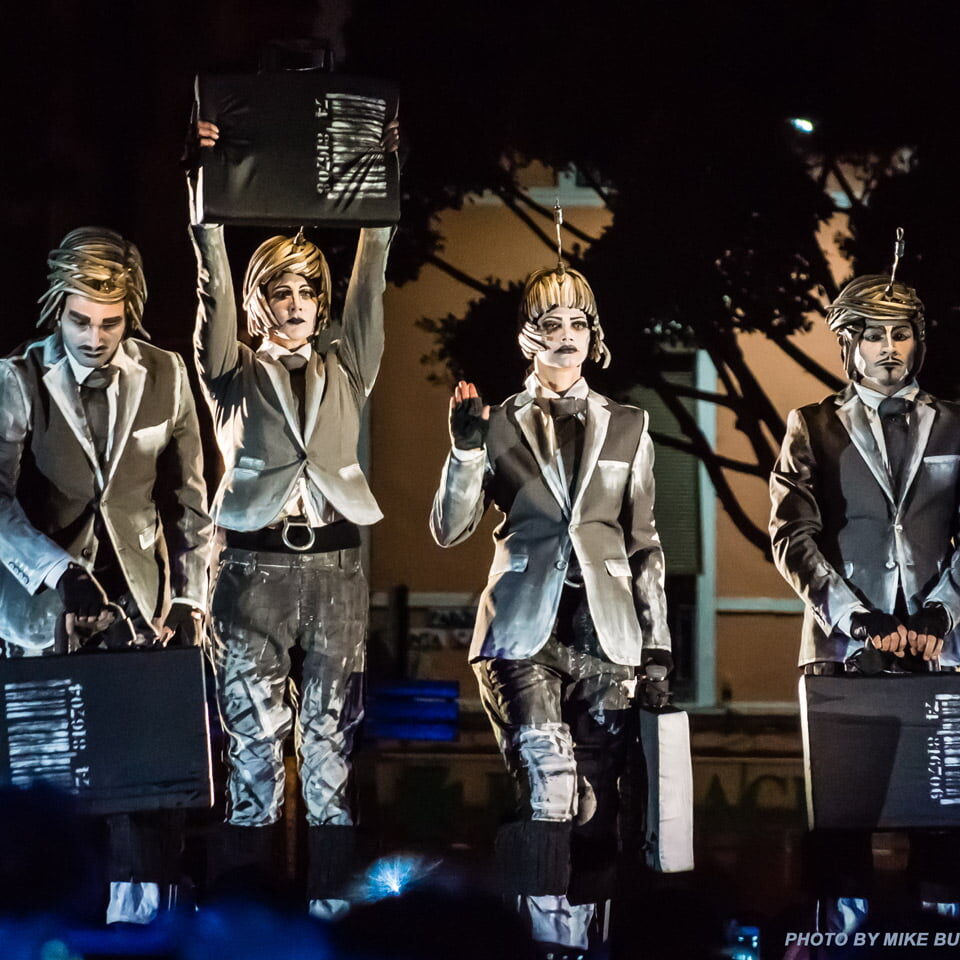 This theatre comes in action, a city comes alive. Moving through the streets, squares and the air above. It's the art of moving a crowd. Impossible to watch from a safe distance.
This is called…
Interactive Street Theatre.
Close-Act uses the public as their performance area. Our unique form of theatre is performed among and above the public. Let us move, draw and carry you into the world we create.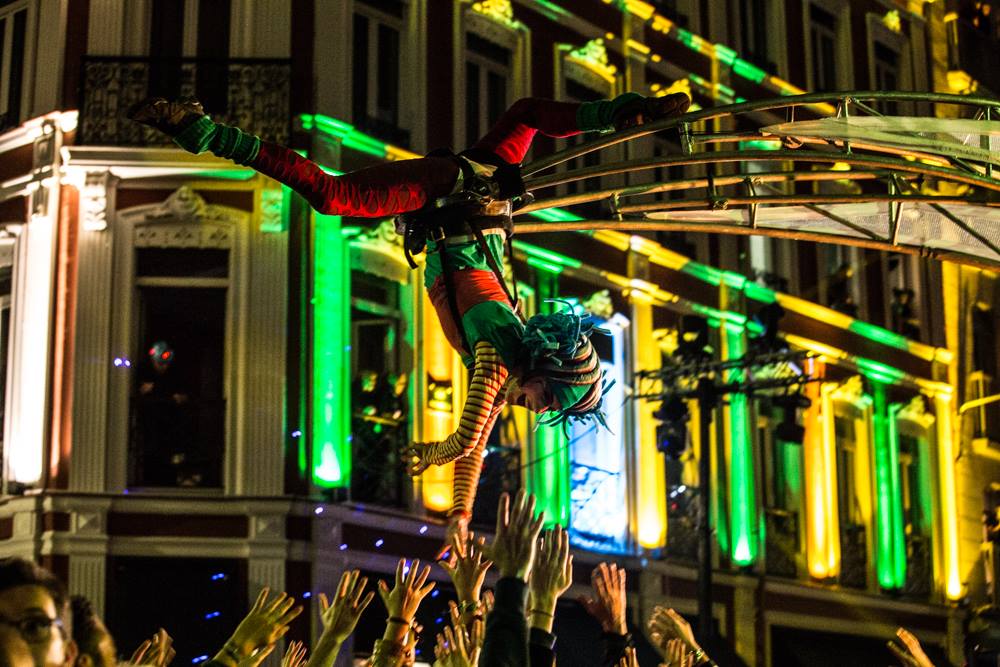 The Close-Act performances use no real language. Instead, the stories are built through universal imagery and visual language. Because of the evocative visuals, the shows can be understood all over the world. 
PUPPETRY AND STREET THEATRE
People lower their voices, want to touch the puppets, or even start addressing them like they are having a natural, real conversation. This is what makes is so magical to work with puppets.
This is also what illustrates the diverse nature of street theatre.
The marvel, the surprise, created by an indefinable, colourful mixture or interacting disciplines. Throw all art forms in a hat and pick out what you fancy, what you can use.
It's the ultimate freedom of expression in street theatre.
About
Close-Act Theatre Company was founded in 1991. Originates from collaboration between designers, actors, dancers, choreographers, and musicians...     READ MORE