In this news page we take you along on a journey through Close-Act. Images speak for themselves, but there is still something more.
What's beyond the pictures?
Key topics like puppetry, stilting, jabber-talk, travelling, funding, creating, rehearsing and performing will pass by. All the news articles together will give you a comprehensive story.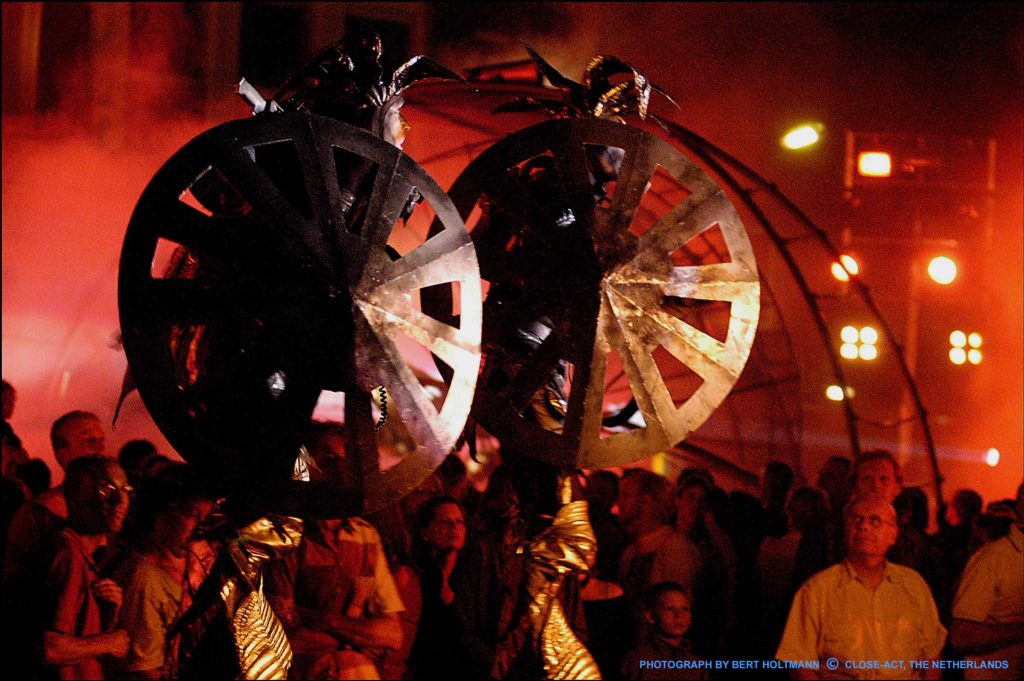 MALAYA Performing among the audience It is the year 1999 and we are playing the première of Malaya, the first…
read more