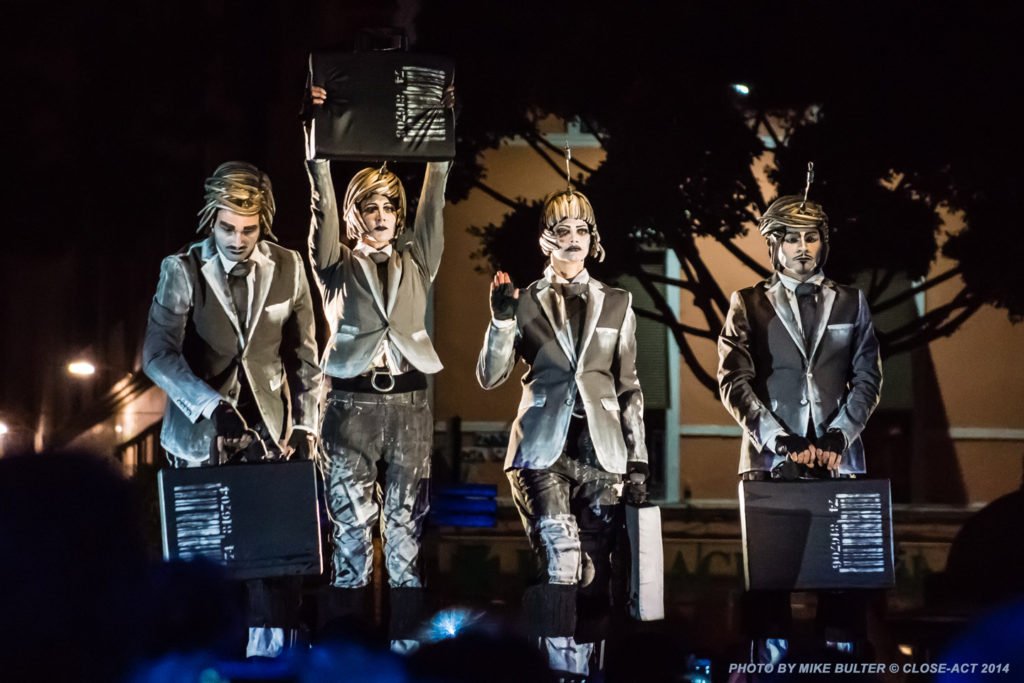 The soloists versus the chorus. 
In the past we've often created shows with main characters and an ensemble.
But what if we made an ensemble of main characters? On organic group where each player can take the lead, bounce of or complement each other, or all of them together act as one unit.
The interaction and the relationships between the individual actors are now more important than ever. New situations can be created easily, depending on the chemistry and make-up of the group. Everyone can put forward a move based on his or her character and then the others have to react quickly.
The clever group-improvisation that was thus created started to emerge in the act Suits, as it premiered in 2014.