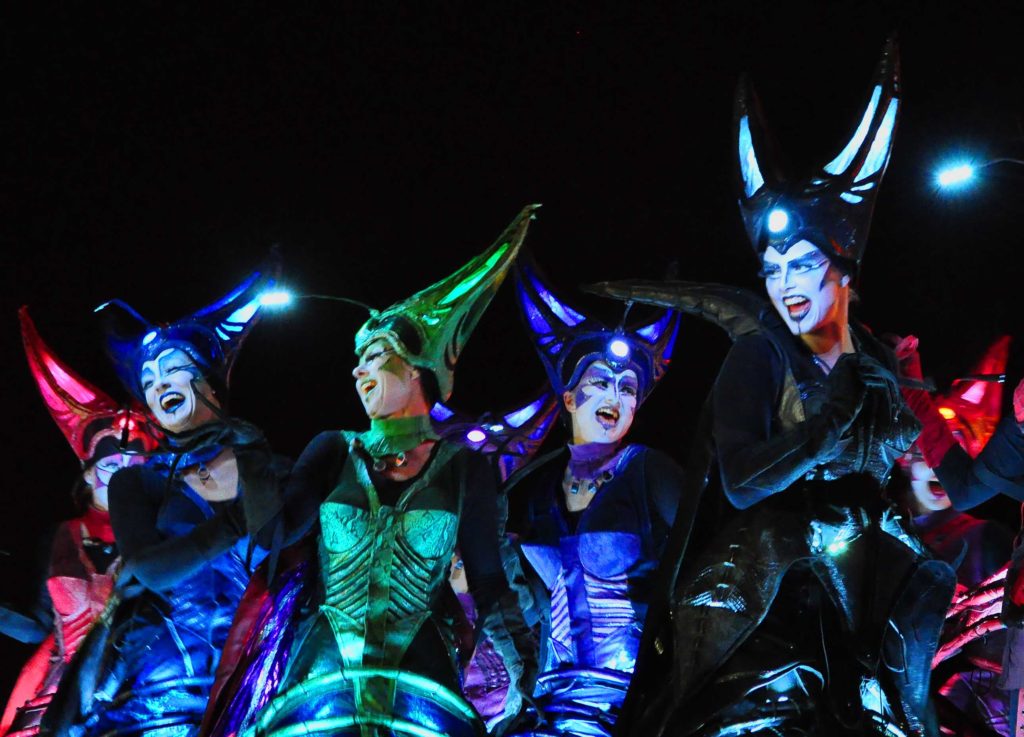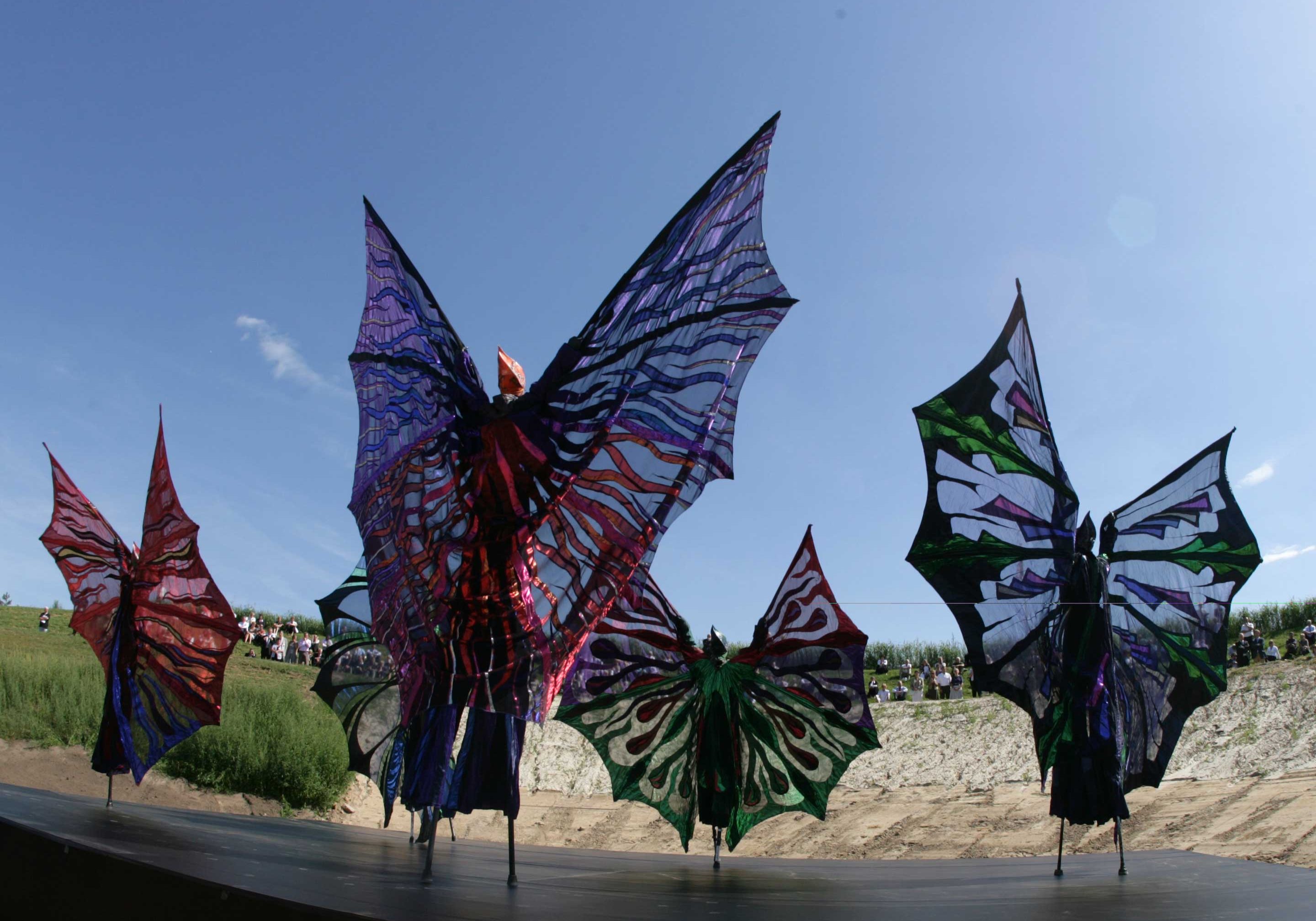 Enchanting lightened apparitions with brightly coloured wings stride elegantly through the streets. Suddenly they fully spread their wings and a wealth of colours catch our eyes. Blazing red, glowing yellow, aqua blue and deep purple. A sea of colour whirls in a spectacular dance, then with one concluding beat of their wings, these extraordinary and beautiful woman fly away while the audience stands motionless, spellbound.
The Wings are available as a short stage act of approx. 5 minutes or as mobile act with a minimum of 3 performers and 2 musicians.
(approx. 5 minutes)
This short, but impressive act is especially suitable for a spectacular opening or finale of a festival or event!
At least 3 Wings perform a spectacular dance on powerful music (live or on tape).
A mobile act exists of at least 3 Wings and 2 musicians. The act can be expanded to 6 Wings along with several other characters.
There is a minimum of 3 and a maximum of 6 Wings.
The act can be accompanied by 2 to 5 musicians. The musicians use Acoustic Drums or specially designed Electronic Drums; with these instruments they create a combination of atmospheric sounds capes, rhythmic percussion and magnetizing music.
Diavolo, a red devil on stilts or on the floor, can be added as herder of the Wings.
By night a fire player with hand flares can be added. The hand flares create a magical lighting for the spectacle.
If you like more information about this Act, please contact us