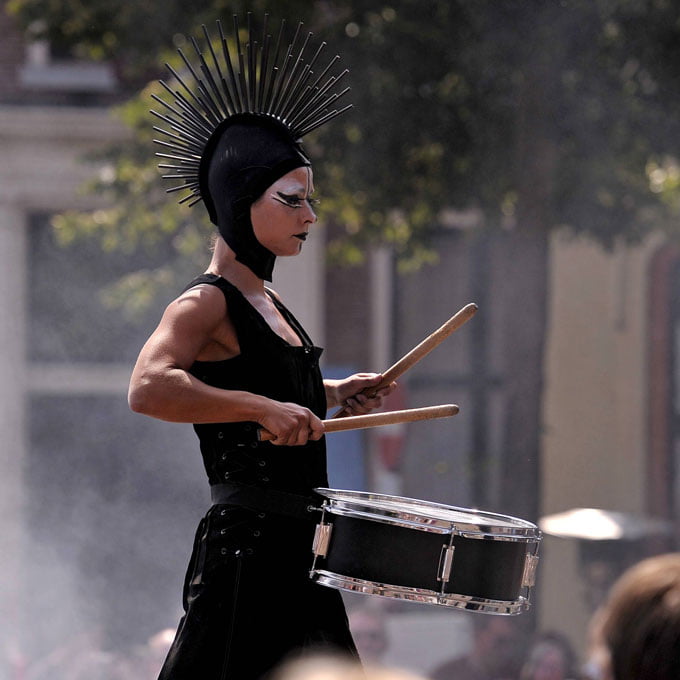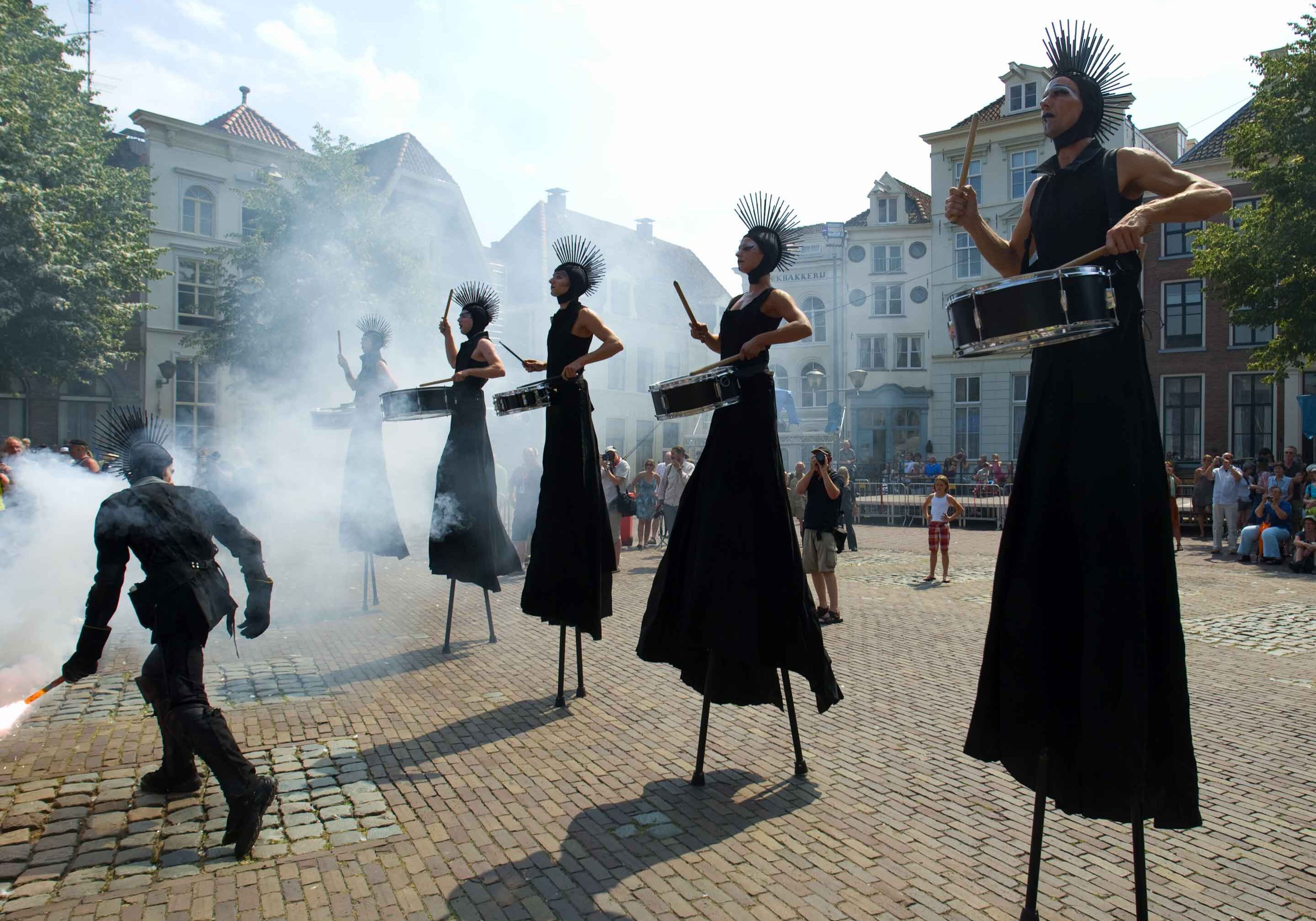 Mohawks split the air in silence.
An impetuous platoon of black characters moves synchronously through the streets.
The percussionists on stilts express themselves in a curious combination of strict discipline and frantic behaviour. Whispering drums or loud beats: they play their drums impassioned while the sounds balance high in the air.
Clearly in a mysterious language their powerful voices run: let it be heard! It is like a call of expressive freedom within their collective, a paradoxical paradise; the ultimate aim of these daring rebels.
Interactive Visual Music Spectacle
Drums, strong voices and synchronous expression; STX is a powerful and dynamic interactive act for festivals and events. Spectators can easily follow the drummers from a long distance.
STX consists of a minimal of 5 percussionists. A fire performer with hand-flares can create magical light and smoke (day and night time).
The act lasts 30 to 45 minutes.
STX will also appear as a parade. The moving characters take every opportunity to present themselves to the audience. Several other characters and objects can also be added.
A fire performer using hand-flares can be added. With the flares he creates a magical lighting and mysterious smoke.

The drummers, possibly amplified with a sound system, can announce or end a greater scaled spectacle of Close-Act.
If you like more information about this Act, please contact us