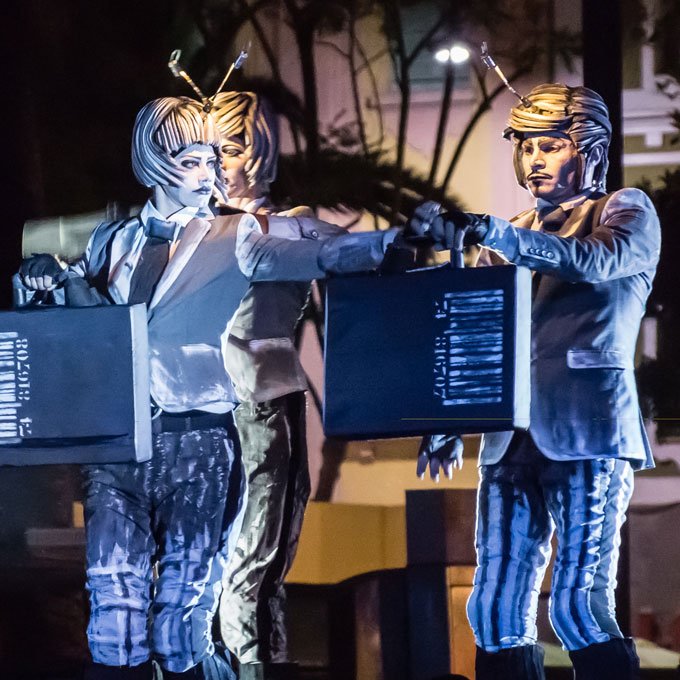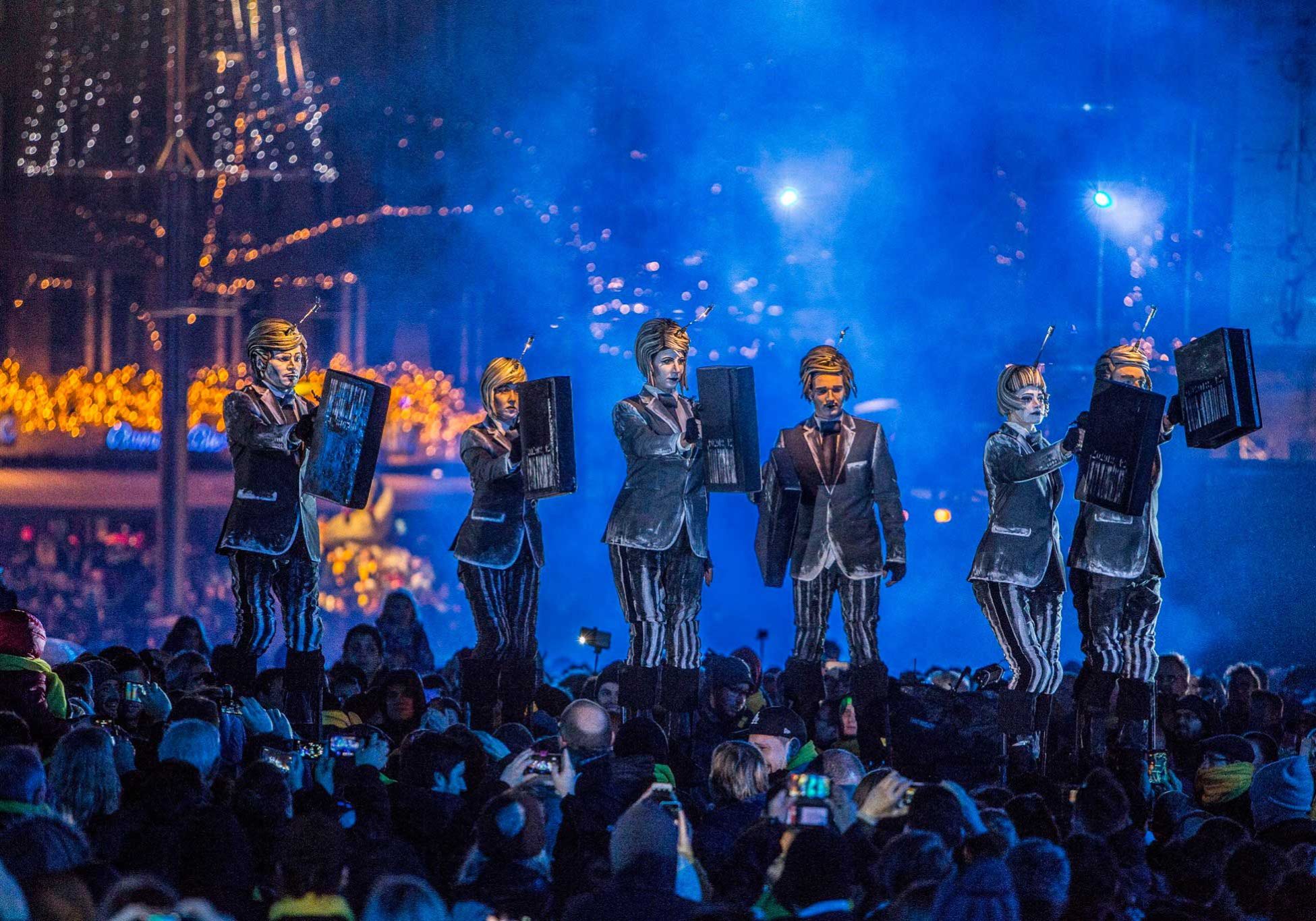 Rushing on a high level,  playing with the identity of businessmen.
Their daily life is one fixed choreography, artificial but accepted.
Marching while their suitcases swing up and down.
A synchronic group roaming like a grey flock across fields of stone.
If you like more information about this Act, please contact us
Or take a look at our PLAYLIST with an overview of our acts this year.