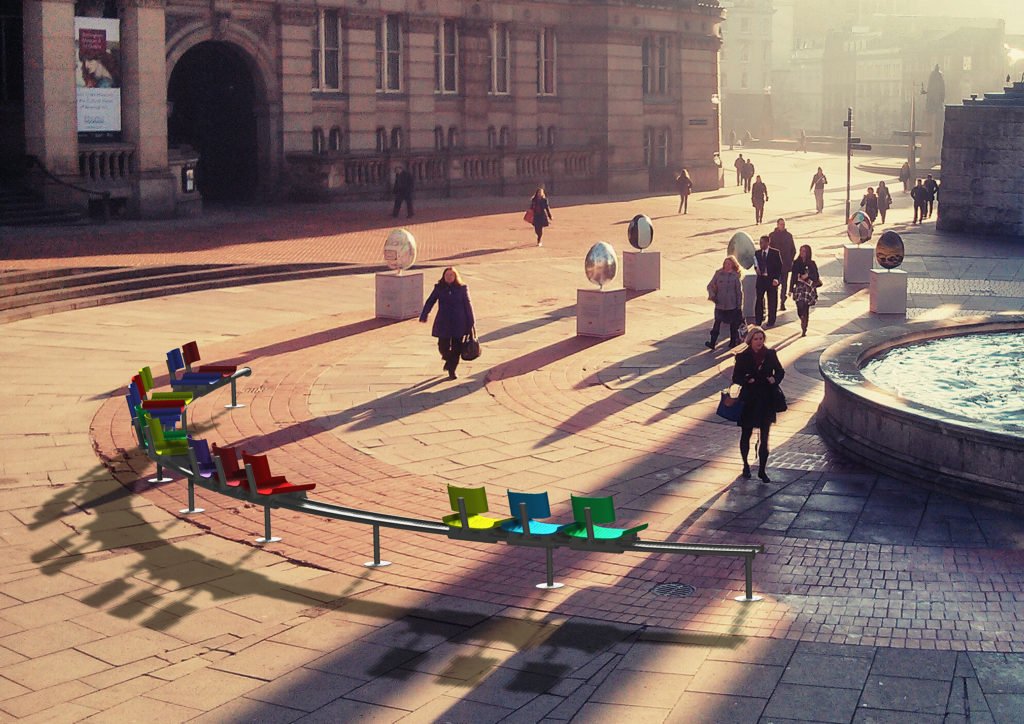 Select your seat!
A colourful bench in a building, a square or a park.
Rolling seats are placed on a curved steel rail. Is this yellow seat free?
I would like to sit next to my girlfriend.
Please can you swap over to the blue seat and give me the green one?
We all know this from a theatre or a film house,so, it is not that difficult. Just slide them on!
The moving bench. The freedom to connect or to get private!
© Moving Bench CCProof number:5ef22143565b8
This creation is made by CAD "Close Act Design"
A new company started by Hesther Melief and Tonny Aerts.
See more in info at: https://closeact.nl/design/