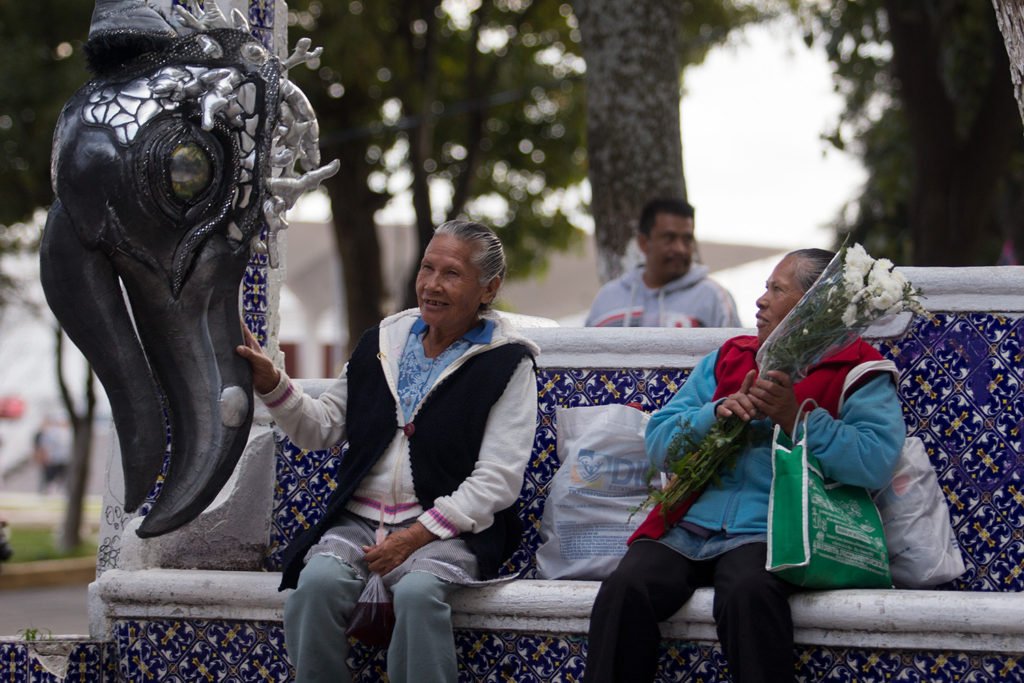 PUPPETRY AND STREET THEATRE
The artistic quality of the objects and the costume design are an integral part of each show and cannot be underestimated. The performers are hidden, have become invisible to the public eye behind a mask or in the structural body of a creature, bringing to life their characters from the inside out.
It took many years of playing street theatre to finally discover what it is to be a puppeteer.
Sometimes you will see puppets emerging as part of a larger performance, sometimes it will be the main act. But it is always incredible to see how the public loves it. People lower their voices, want to touch the puppets, or even start addressing them like they are having a natural, real conversation. This is what makes is so magical to work with puppets.
This is also what illustrates the diverse nature of street theatre.
The marvel, the surprise, created by an indefinable, colourful mixture or interacting disciplines. Throw all art forms in a hat and pick out what you fancy, what you can use.
It's the ultimate freedom of expression in street theatre.