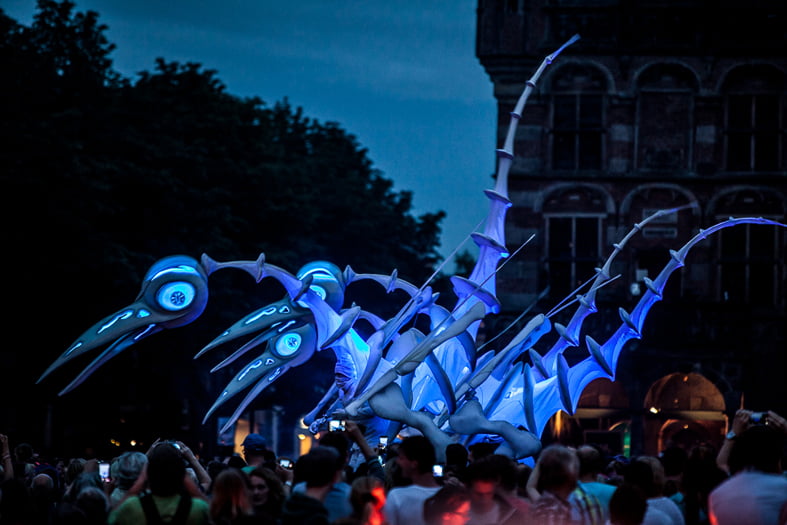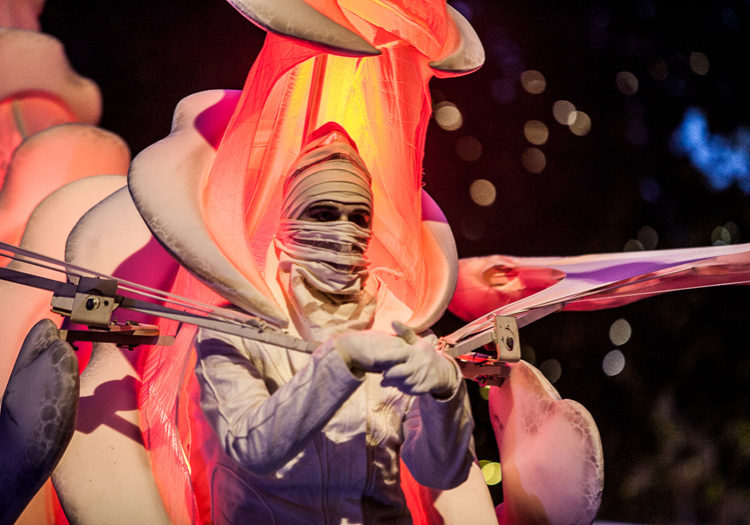 Huge illuminated animals rove the streets. 
These flying animals are operated by mysterious men. We humans are unnoticed by these creatures. Are they living in another dimension and what is their reason to invade our streets.
If you like more information about this Act, please contact us
Or take a look at our PLAYLIST with an overview of our acts this year.