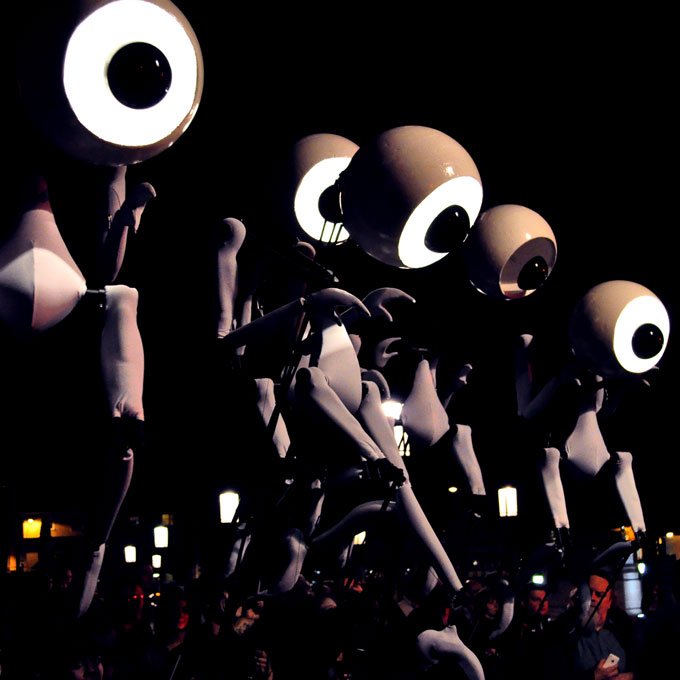 Eyes look at you. Investigators of this planet, explorers of our time. Controlled on a different level: a collective brain? 
They are looking for something…and find you! Strange, funny or terrifying? As scouts of the present time.
If you like more information about this Act, please contact us
Or take a look at our PLAYLIST with an overview of our acts this year.