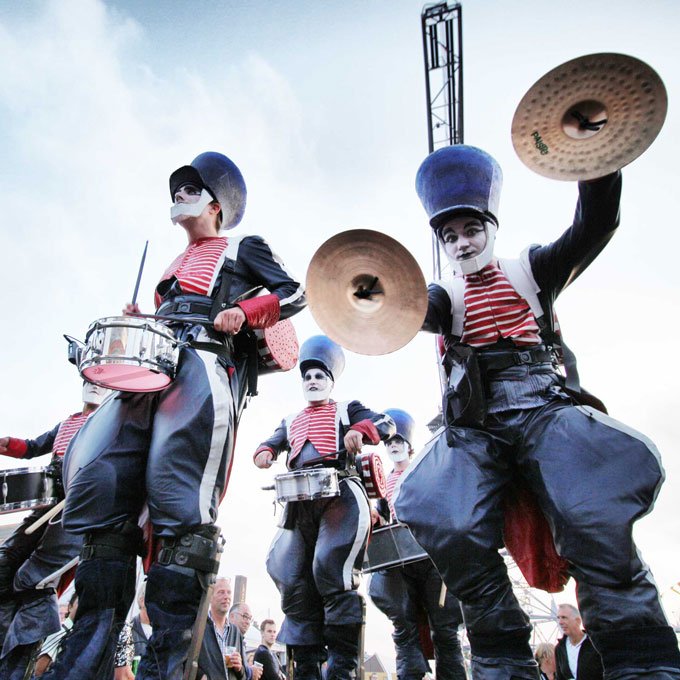 Curious soldiers march to the unknown. This 19th century marching band is in a strange satisfying mood. They create a weird procession with a totally undefinable purpose. It frequently switches between humorous and melancholic, between hilarious and gloomy. 
It feels a little inconvenient but it changes immediately when the soldiers start beating their drums. Let us all go marching for no reason. It is great fun!
If you like more information about this Act, please contact us
Or take a look at our PLAYLIST with an overview of our acts this year.